Local governments, schools, businesses, and organizations are asked to declare the third week of October as Waste Reduction Week in Canada. Proclaiming is a great way to profile your dedication to waste reduction to your community.
Click here to read why organizations, schools, and communities are showing their support for Waste Reduction Week! 
How to Proclaim Waste Reduction Week in Canada
1. Download the proclamation certificate (PDF or WORD) and upload your logo and/or seal in the field on the bottom right. You are also welcome to use your own certificate template instead.
Download certificate in French.
2. Fill out the proclamation form and upload the signed certificate, or email your certificate to info@wrwcanada.com. Don't forget to tell us why you are proclaiming and what your organization is doing to reduce waste and support a circular economy! To eliminate paper use, we prefer proclamations submitted online. 
3. Share your proclamation certificate on social media using #WasteReductionWeek. Tag @WRWCanada in your post so we can help promote! 
4. Show your support to Waste Reduction Week by registering an event, utilizing the program resources, or lighting a local landmark in recognition of the campaign. 
Ready to proclaim? Fill out the form by clicking the button below.
---
2020 Proclamations from Coast to Coast
National Organizations
Why did Xerowaste Solutions proclaim?
"Xerowaste Solutions' company mission is to reduce waste, reduce carbon output, and increase recycling. We actively work with multi-unit residential building owners throughout BC and Alberta and have always addressed the pillars of waste reduction that you show. We will make an extra effort with our clients to make an impact during the waste reduction week."
Why did Hitfar Concepts Ltd. proclaim?
"Hitfar Concepts is on a mission is to reduce the amount of plastic waste generated by the phone case industry in Canada.   As Canada's oldest and largest cell phone accessory distributor we have committed to reducing the amount of plastic in the products we sell and the packaging these products come to the market in."
Why did Eco-Train proclaim?
"Eco-train in partnership with Hitfar Concepts is on a mission is to reduce the amount of plastic waste generated by the phone case industry in Canada. The Case Recovery Program was launched on March 2, 2020 in an effort to pull back old phone cases destined for landfill and to provide a more sustainable end of life for these materials. We are about to embark on a national Waste Reduction Week Sales Promotion and Social Media Awareness Campaign for the entire month of October. "
Why did Sim International proclaim?
"Sim is on a mission to reduce waste by committing to a continuous and comprehensive review of our business procedures to reduce our overall environmental impact. For us, sustainability is about doing business better today so that we can continue doing what we love tomorrow. We also encourage our employees to adopt best practices at work and home, including a paid volunteer day to execute a self-organized cleanup day in their community."
Why did Unwasted proclaim?
"Our company, Unwasted, is built to drive post consumer plastic from landfill and oceans by fabricating commercial and industrial furniture from recycled materials. We are educating consumers and businesses on the circular and new plastics economy. We are proclaiming Waste Reduction Week as we believe anything we make today can be made from recycled materials reducing waste and improving our environment."
---
Ontario

Regional Municipality of Durham
Why did the Municipality of Dysart et al proclaim?
"Municipalities across Canada are affected by waste management issues every day. Reducing the amount of waste produced in a municipality reduces the need for landfill space, conserves natural resources, and decreases greenhouse gases."
Why did A Greener Future proclaim?
"Everything we do as a nonprofit is related to waste reduction. Waste reduction is integral to the protection of water, wildlife, and human and ecosystem health. We host litter cleanups, educate the public, and lead by example through zero waste principles."
SUNSET Renewable Asset Management Inc.
Why did SUNSET Renewable Asset Management Inc. proclaim?
"At SUNSET Renewables, supporting a circular economy is core to our business, as sustainability is core to our values. We are striving to give the renewable energy industry options to be more sustainable by keeping end-of-first-life equipment out of landfills and directing materials back into a circular economy framework."
Why did Township of Terrace Bay proclaim?
"As a small community in Northern Ontario, Terrace Bay is committed to maintaining our recycling services despite the rising costs (about to double or triple in the next year). We've identified in our strategic plan that we will continue to support and participate in green initiatives. This year we launched a new line of promotional products, focusing on sustainable and recycled clothing as well as reusable bottles instead of selling water bottles. We intend to continue to educate and encourage our community to be as green as possible. We take pride in living along Lake Superior and strive to keep it protected and clean."
Why did Dufferin County proclaim?
"As a county, we are committed to accomplishing zero waste with a goal of 80% waste diversion by 2041. Our programs include the Blue Box and Green Bin that helps to keep waste out of the landfill. We also have an initiative called Compost Giveaway Days that allows residents to enjoy the final products of the Green Bin materials to help nourish their gardens. We've also held many presentations and workshops in schools to educate students on how to properly sort their waste with the "Let's Sort it Out" game, and a workshop on the lifecycle of an apple to help students understand the importance of the Green Bin and composting."
The Corporation of the Township of North Frontenac
Why did North Frontenac proclaim? 
"North Frontenac is in the heart of Eastern Ontario's cottage country. Cottages and campsites dot the shores of the Township's many clean lakes. Located entirely on the Canadian Shield, the landscape can often be rough and unpredictable, but at the same time provide for scenic backdrops and vistas. The natural beauty of North Frontenac is what most permanent and seasonal residents, and visitors love about the area. Township Council recognize that preservation of North Frontenac's pristine environment is critical and support Waste Reduction efforts accordingly."
The Corporation of the City of Timmins
Why did The Corporation of the City of Timmins proclaim?
"The City of Timmins is committed to creating a sustainable culture within the Corporation of the City and Timmins and throughout our community. Waste Reduction Week provides an opportunity to promote waste reduction and support a circular economy."
Municipality of North Grenville
Why did the Municipality of North Grenville proclaim?
"The Municipality of North Grenville is committed to reducing our waste, conserving resources and educating our community about sustainable living."
Why did the City of Peterborough proclaim?
"The City of Peterborough is running a number of programs to reduce waste and support a circular economy. More information is available online here."
Why did Carbon Cafe proclaim?
"Carbon Café's purpose is to provide healthy, nutritious, and delicious food choices in a warm, relaxed atmosphere.  And while doing so we believe it is important to reduce our carbon footprint.   At Carbon Café we use unbleached paper products, paper disposable straws for takeout, wooden disposable cutlery for takeout, and are currently in the process of changing our single use containers to reusable containers as supplied by A Friendlier Company."
Georges Vanier School, Brampton
Why did Georges Vanier School Proclaim?  
"We are proclaiming Waste Reduction Week because we are an ECO school. Our students bring litter-less lunches to school everyday. We recycle and reduce energy by turning off monitors and lights around the school when not in use."
Collingwood Climate Action Team
TL Kennedy SS Eco Club
Why did Township of Selwyn proclaim?
"The Township of Selwyn is proclaiming Waste Reduction Week to support the shift to a circular economy and raise awareness of the environmental impacts of unnecessary waste in our community and beyond, and to prolong the life of the landfill. Started in the fall of 2019, the Township has been leading a a food waste reduction project with a local school and in the summer of 2020, the Township gave away 30 free backyard digesters to local residents to sustainably divert food waste."
The Corporation of the Municipality of Mississippi Mills
"Mississippi Mills proclaimed Waste Reduction Week to continue to support the Municipality's ongoing environmental efforts and initiatives with reducing waste and preserving its natural resources."
---
Northwest Territories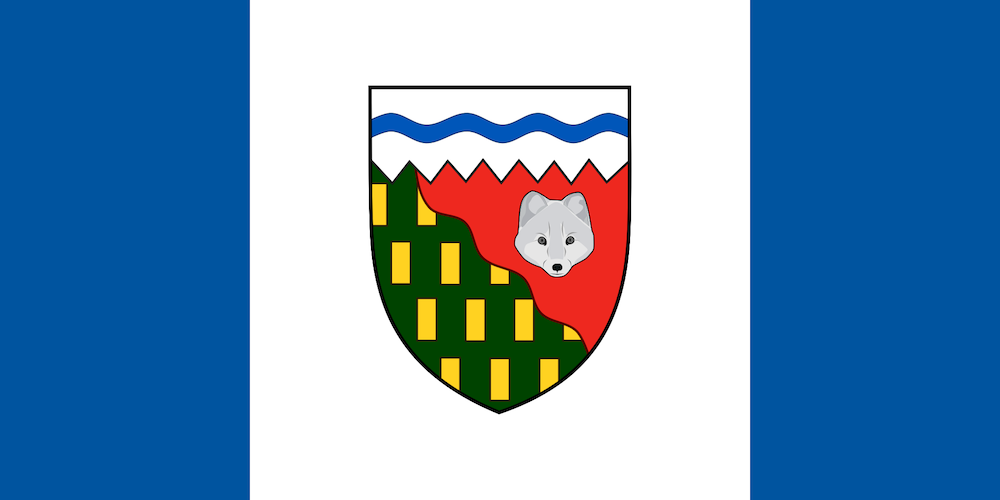 City of Yellowknife, Northwest Territories 
Why did the City of Yellowknife proclaim?
"Our community has taken on various waste reduction initiatives to help reduce the amount of waste landfilled in the North. The City is extremely unique as we still allow salvaging to take place at our landfill. In addition to salvaging, we have worked hard this year to establish various diversion programs through the introduction of the public-drop off (PDO) area. This PDO was designed to optimize diversion levels of materials such as clean wood/brush, scrap steel, paint, bicycles, mattresses, recycling, compost, etc., versus the previous single bin disposal. "
---
Saskatchewan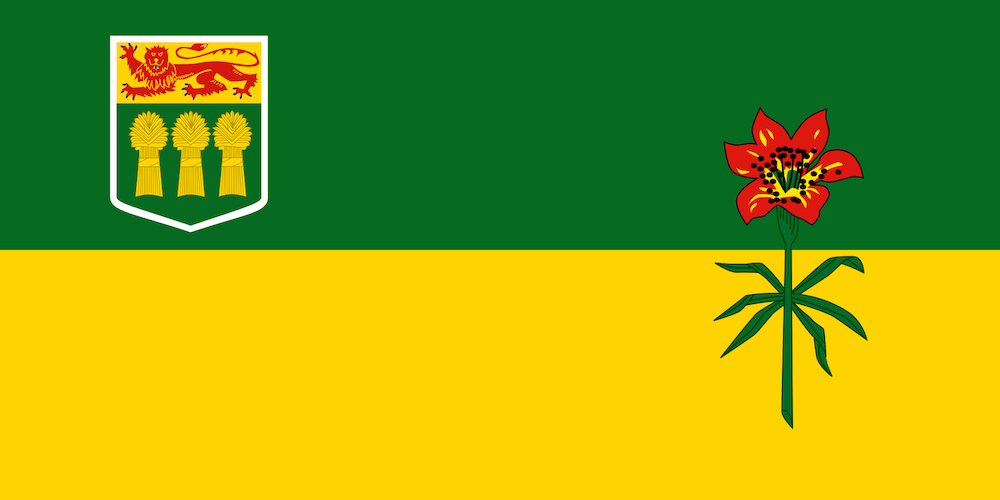 Rural Municipality of Nipawin No. 487
Why did the Rural Municipality of Nipawin No. 487 proclaim? 
"We proclaimed to help educate all the residence within the RM of Nipawin of the benefits of reducing & recycling. We recognize that losing waste to disposal and as litter are local and global threats to the environment. We will take action to reduce our waste and support the circular economy."
---
Alberta
Why did Aquatera Utilities Inc. proclaim?
"Aquatera is committed to reducing our waste, conserving resources and protecting the environment. We proclaim to educate the communities we serve on the environmental impacts of waste and encourage the adoption of environmentally conscious choices, leading the communities we serve toward environmental sustainability."
Town of Innisfail
Why did the City of Calgary proclaim?
"The City of Calgary is committed to reducing our waste, conserving our resources, and educating our community about sustainable living."
---
British Columbia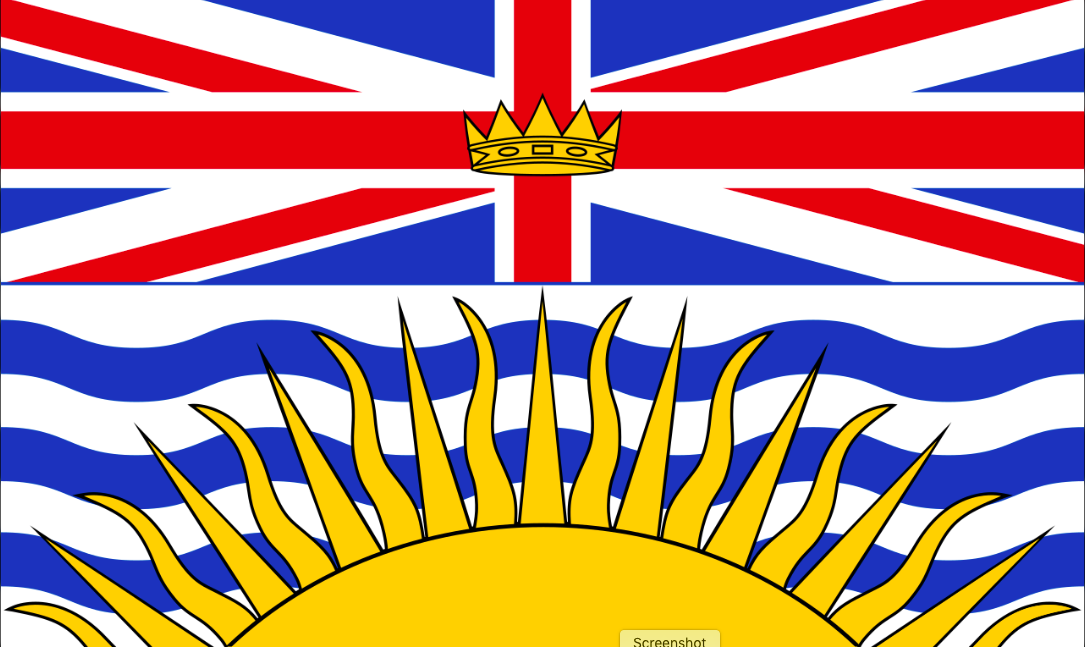 The Corporation of the District of Saanich
The Corporation of the District of Central Saanich
Comox Valley Regional District
Fraser Valley Regional District
Why did Fraser Valley Regional District proclaim?
"This year our regional bylaw came into effect requiring all residents, businesses and institutions to source separate all recyclable and compostable material from the garbage stream. We will be reminding everyone on the top tips to reduce and divert their waste so that less ends up going to landfills."
Resort Municipality of Whistler
Why did Resort Municipality of Whistler proclaim?
"The Resort Municipality of Whistler is proclaiming Waste Reduction Week as we are committed to waste reduction, resource conservation, and community education for sustainable living. The RMOW has implemented residential organics collection as well as organics collection in parks which can accept certified compostable plastics and dog waste. The RMOW has also worked closely with the ICI sector to reduce the amount of waste created."
Why did Tom Harris Cellular Ltd proclaim?
"The team at Tom Harris Cellular is committed to environmental stewardship and doing our part to manage the envrionmental impact of the innovative technology solutions and services we provide to our customers and communities we operate in."
Squamish-Lillooet Regional District
---
New Brunswick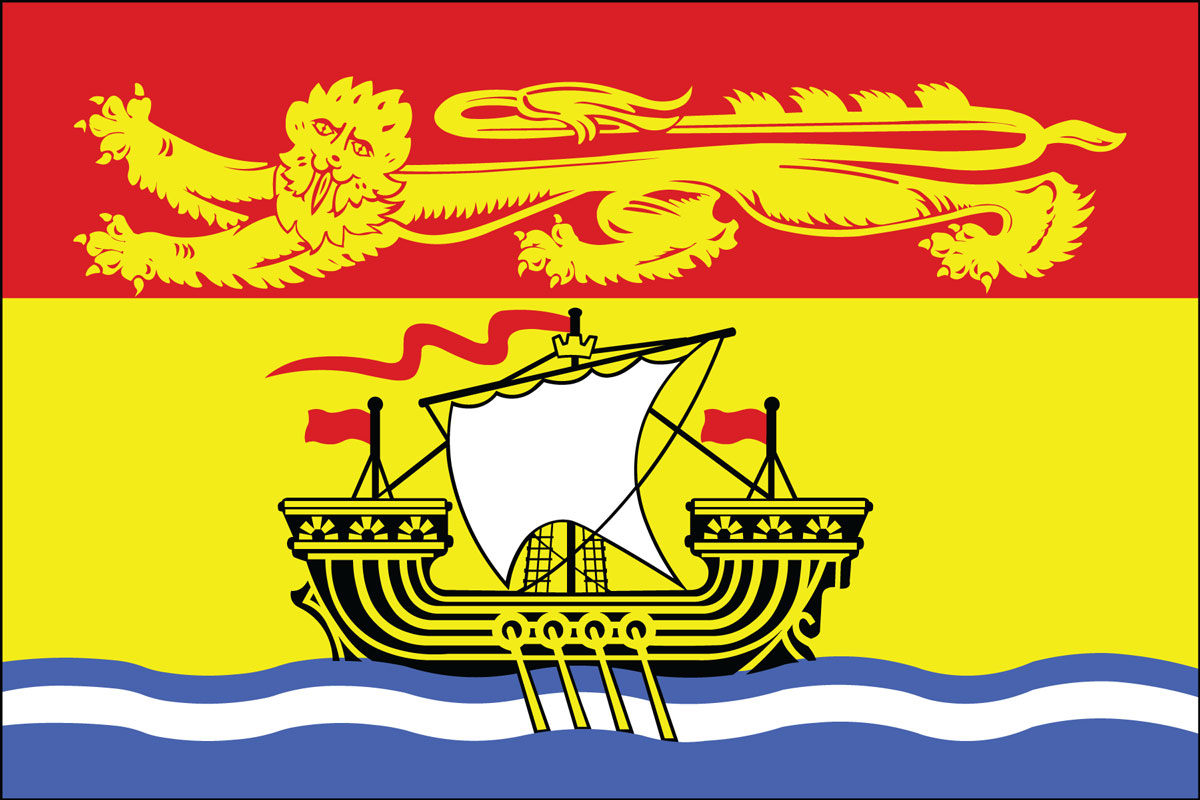 ---
Nova Scotia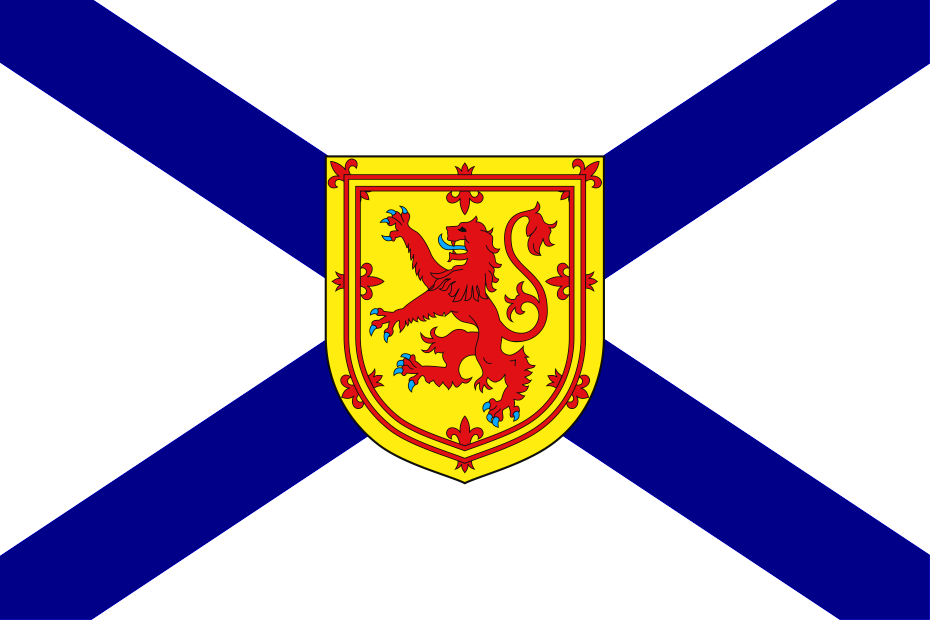 Why did the Town of New Glasgow proclaim?
"The Town of New Glasgow is proclaiming Waste Reduction Week to raise awareness of waste reduction efforts in our community and encourage environmental efforts to limit waste. We are committed to being a leader in waste reduction from our corporate operations."
Why did the Town of Stellarton proclaim?
"Waste Reduction Week is an important reminder to all of us to help keep our community and our environment sustainable and healthy. We've seen how much we can thrive when we all work towards a common goal, so ensuring that we're mindful of our waste will help our environment long term. We're proud to proclaim Waste Reduction Week for the Town of Stellarton!"
---
Newfoundland and Labrador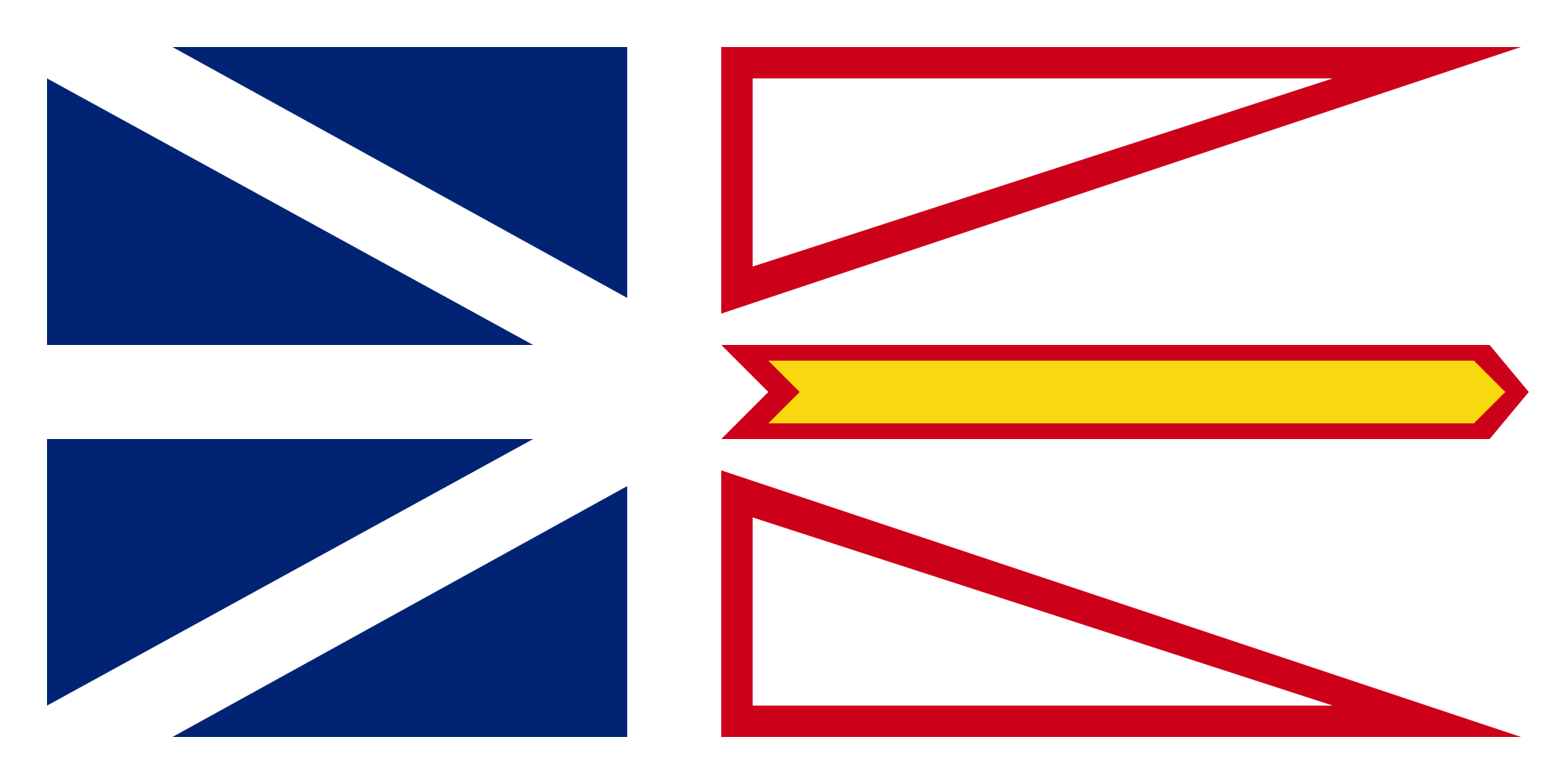 Multi Materials Stewardship Board
Why did Multi Materials Stewardship Board proclaim?
"MMSB is proud to be a provincial partner of Waste Reduction Week in Canada. MMSB is committed to advancing sustainable waste management with a focus on waste diversion and public education. The goal is to protect the long-term health and well-being of the environment and communities for all people of the province—now and in the future. In delivering its mandate, MMSB is responsible for two lines of business – Waste Diversion and Public Education."